ii. Freydun M. Badri
2 team – who are we ==> Daniel Shorten, Freydun M. Badri (you are here), Helga Treiber, Matthias Nöster, Melanie M. Gattiker, Outi Alapekkala, Stefan Beck, Urs E. Gattiker
Freydun Michael Badri heads the corporate governance and compliance group of CyTRAP Labs GmbH. The company provides corporate governance support and social media monitoring to organizations worldwide.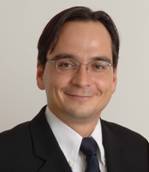 Here you can get the picture if it does not show above – picture of Freydun Michael Badri
If you wish to get more information about Freydun you can get it here:
Freydun Michael Badri joined the firm as leader of the corporate governance and compliance services group:
– CyTRAP Labs – making firms more secure & profitable
Besides an alerting service provided with its security platform CASEScontact.org (includes the CyTRAP Labs' zero-day exploit alerts) it provides tools and services that offer better key performance indicators including:
– tools,
– checklists,
– software
– bencharks
and more to help firms take better advantage of information assets and the latest communciation technologies including Web 3.0 instruments.
========
PS. What others write about CyTRAP Labs
For your convenience, we offer you a small brochure about what we do and who we are for download here:
CyTRAP Labs GmbH
Telefon: +41 (0)44 272-1876
Roentgenstrasse 49
E-Mai: Info at CyTRAP.eu
8005 Zurich
Switzerland