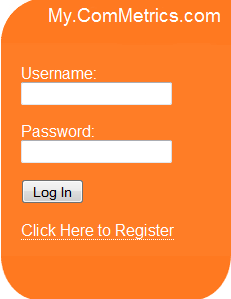 Please read latest post about job openings ==> current job openings
To see what we do, register your blog at My.ComMetrics.com – benchmark your blog – sign up for FREE.
We have several job openings. Consider applying and read more about this opportunity below.
Who you are
– You have IT experience designing, implementing and supporting web-based software, high availability systems, and customer solutions.
– You have created web-based software solutions for all phases of a custom software systems development life cycle (SDLC).
– You bring knowledge of software testing practices and version control systems.
– You are comfortable taking the lead creating and improving technical solutions for the established business needs of the company.
– You have excellent verbal, written and visual communication skills.
– You can articulately communicate concepts and have the ability to clearly explain complex technology solutions to non-technical audiences when necessary.
– You place a premium on customer satisfaction.
What you will be doing
Your job entails support of CyTRAP Labs GmbH and the ComMetrics production infrastructure, including but not limited to the list below.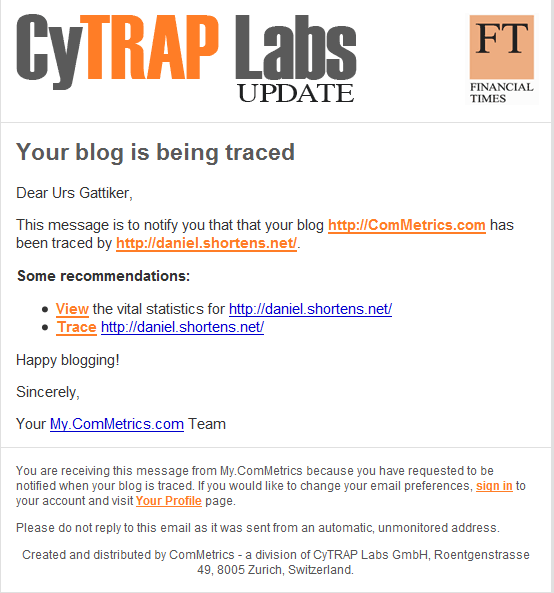 – Provide ongoing support of existing production infrastructures and ensure their day-to-day availability and health.
– Respond to alerts and take corrective action to ensure high-availability of our production environments.
– Create and maintain controlled repeatable QA environments and procedures.
– Measuring and ensure ongoing performance metrics are maintained for our production application.
– Support all security-related solutions, including as firewalls, vulnerability testing and intruder detection and response.
– Implement new technology solutions that support ongoing business needs.
– Work with the Projects Manager and the Chief Technology Officer on planning and scheduling assigned service improvement projects and initiatives.
What you can do
– Web and server development with emphasis on Apache and Debian-Linux.
– Scripting, PHP5, CSS, HTML, JavaScript and Java.
– MySQL database administration, troubleshooting and (fine-)tuning.
– Experience with CSS, SEO and remote server administration via SSH or FTP.
– Experience and demonstrated understanding of best-practice approaches to maintaining full-time, high availability, online web servers and back end database servers.
– Experience working with external software vendors and obtaining service and support.
Please note that we will not be sponsoring or relocating candidates for this part-time position.
Submit your application and apply TODAY!
Find out more about job openings and what happens after you apply.
Related to this post: our favorite WordPress plugins and what's new at My.ComMetrics.com.